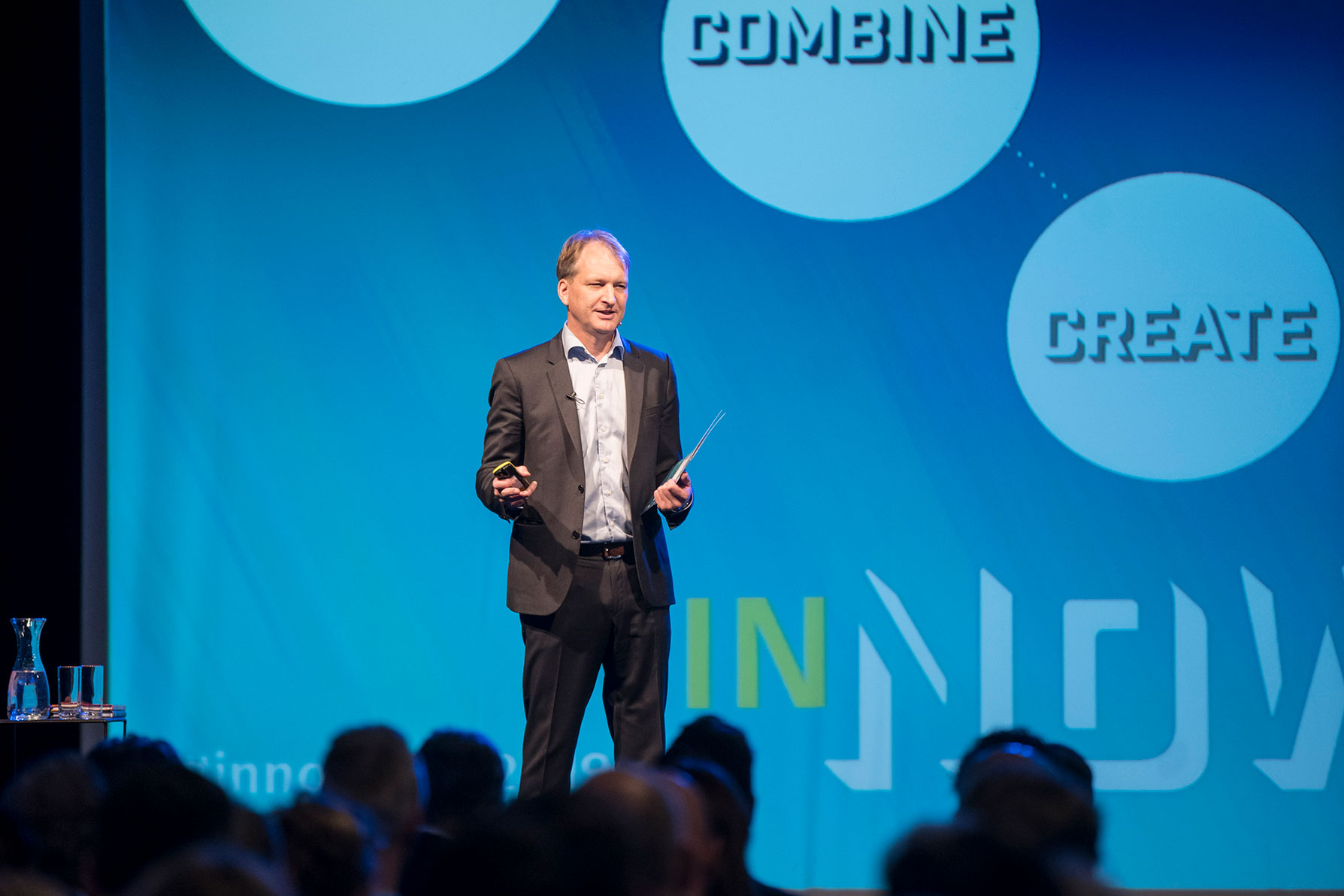 We're living in the 'Experience Economy' nowadays. Shops can only survive if they offer an experience; consumers go online if all they want is convenience. For example, Siemens has opened a 'house of inspiration' in the Netherlands where potential customers can try out kitchen appliances before they buy. So why are most supply chain conferences still so terribly dull?
I started asking myself this question a few years ago. Back in 2017, I attended a particular annual event on e-commerce logistics in Berlin for the first time. It was held in a former factory and, fittingly, the stands were made out of pallets. Despite some problems with the sound during the presentations and the lack of a clear theme for the event as a whole, there was nevertheless – partly due to the presence of so many start-ups – an enterprising and energetic vibe.
A couple of months later, I attended Gartner's supply chain conference in London. Right on the banks of Thames, the InterContinental O2 hotel was a stunning contemporary venue, and various keynote speakers were very inspiring. But in my opinion, the huge venue made the event feel busy and impersonal; the endless stream of parallel sessions made it very difficult to meet up with acquaintances.
Europe's Silicon Valley
I concluded that there's something missing in the supply chain event offering. Besides that, I noticed a fragmented approach to supply chain start-ups within Europe; each country only seemed interested in a handful of its 'own' national start-ups. But when I made a list of all the supply chain start-ups I'd come across in Europe, I realized that – in terms of both quantity and innovativeness – they came very close to deserving the same American media hype given to logistics start-ups from Silicon Valley.
That's how I hit on the idea for our inNOWvate Supply Chain Event in 2018: an experiential event at a unique venue featuring top-class speakers, hands-on technology and lots of supply chain start-ups. In that first year, we analysed 60 supply chain start-ups, who had secured over €200 million worth of funding between them, and visualized them in a Maturity Matrix. By including the national flags in that visual, we created a virtual, at-a-glance overview of Europe's Silicon Valley for supply chain. At the European Supply Chain Start-up Contest that was held during our event, those innovative fledgling companies had the chance to present themselves to big multinationals and other established companies with supply chains – free of charge, of course.
Inspiration for innovation
The former train shed called De Rijtuigenloods in Amersfoort is a venue with an industrial atmosphere that appeals to supply chain professionals – from executives to high potentials. Carefully selected software vendors present their innovative solutions in the venue's old train carriages. And thanks to the clear storyline running through the event, all delegates gain valuable inspiration for how they can start innovating their supply chains the very next day – because, when it comes to innovation, companies have no time to lose. Hence the slogan for our inNOWvate Supply Chain Event: Connect – Combine – Create – Now!
Martijn Lofvers, Chief Trendwatcher Supply Chain Media
martijn.lofvers@supplychainmedia.nl