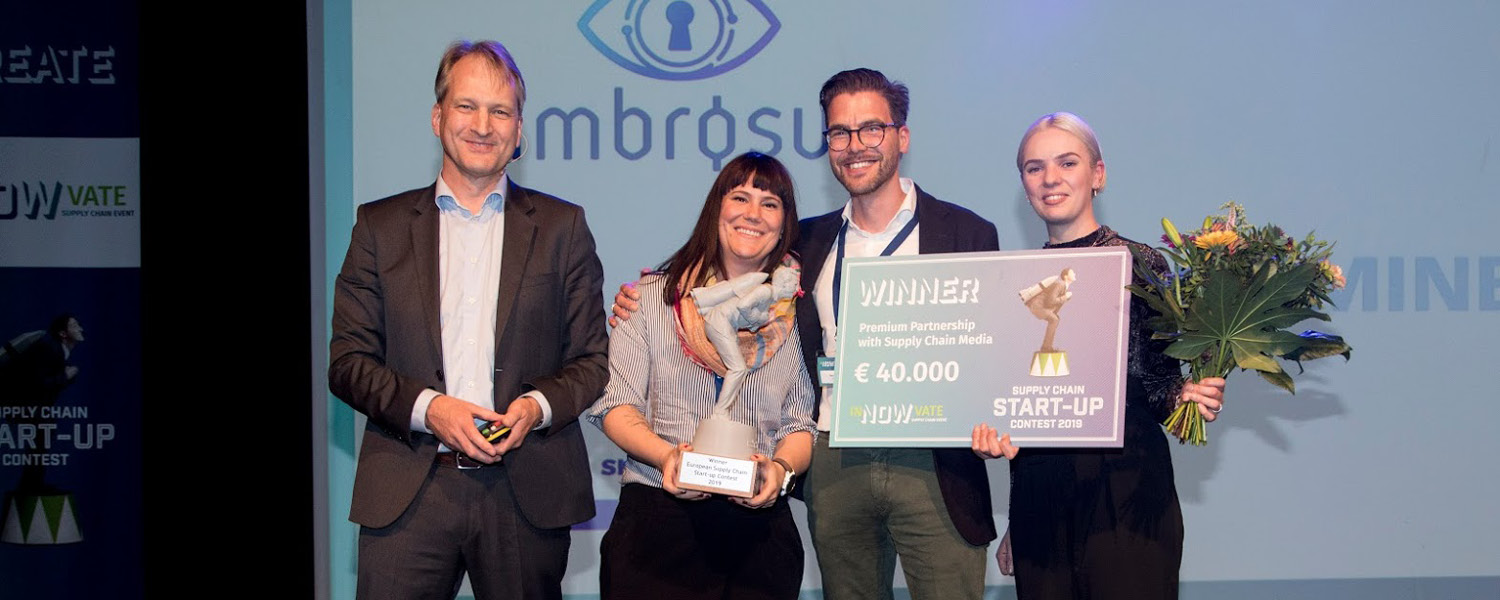 In response to the growing board-level interest in supply-chain start-ups, Supply Chain Media is again organizing a Start-up Contest enabling start-ups to showcase their disruptive new solutions.
European Supply Chain Start-ups with innovative supply chain solutions are invited to participate in the third edition of this Start-up Contest. During inNOWvate they will present their solution and the five finalists may pitch these to general public. The most convincing participant wins the third Supply Chain Start-up Awart Europe and receives a marketing budget of €40.000!
Are you a game-changing start-up adding value to the supply chain?
Were you founded in or after 2015 and do you have a registered office in European country? And have you always wanted a great excuse to visit the Netherlands?
Do not hesitate any longer!
Sign up for the third Supply Chain Start-up Contest Europe, organized by Supply Chain Media. Enter the contest to win a custom-made marketing campaign! This contest is a opportunity to promote your start-up company during the pan-European inNOWvate Supply Chain Event, which revolves around stimulating entrepreneurial creativity in the supply chain (manufacturing, wholesale, retail and logistics).
Deadline for entering
The deadline for submitting entries for the 2020 Supply Chain Start-up Contest is 6 April 2020 at 12:00 (noon) Central European Time.
Maturity Matrix of European Supply Chain Start-Ups
The supply chain start-up landscape in Europe is changing rapidly, which is why this is the second consecutive year that Supply Chain Media has developed a Maturity Matrix showing the most important start-ups. The Maturity Matrix for Supply Chain Start-ups in Europe comprises ten different categories of solutions, stretching from supplier management upstream in the chain to last-mile delivery on the customer side. The horizontal axis indicates for each category whether the solution is intended for a single stock keeping unit (SKU), a parcel, a pallet or a complete container of goods. The vertical axis of the matrix shows a company's maturity based on its age, number of employees, awards won, number of customers, and capital raised.
Competitors about the 2019 Start-up Challenge
Daria Kremenskaia, Business Development Manager at CargoSnap

"Thank you Supply Chain Magazine for the organization of the #inNOWvate2019 event in Amersfoort this May. We at CargoSnap were very happy to be part of it! Look forward to visiting next year!"
Rinse van der Woude, Chief Innovation Officer at CityHub

"Supply Chain Media BV, Marysa Vos, Martijn Lofvers, thanks for having us! Keynotes inspired me to give another 1000% to City Hub's goal!"
Circular IQ

"Thank you for organizing this wonderful event Marysa, Martijn and the Supply Chain Media BV-team! And big shoes to fill Aike! Very happy with this recognition from the jury and the attendees of the inNOWvate Supply Chain event."
Michael van Wijngaarden, Zoof-it

"Attended an interesting and inspiring event yesterday. The inNOWvate-event, organized by Supply Chain Magazine. It was great to be able to pitch the Zoof.It blockchain last mile delivery solution in the 2nd European Supply Chain Start-up Contest. Great fun! The event in the Rijtuigenloods in Amersfoort brought together several hundred international supply chain professionals from all over the world. It was inspiring to exchange ideas and attend interesting presentations from leading supply chain professionals and academics."
Cesonia

"We enjoyed meeting clients and partners at InNOWvate in Amersfoort, the Netherlands. We're happy about the interest that our technology generated at the European Supply Chain Start-Up Contest 2019"