The cutting-edge innovation event in supply chain
Learn how to turn your own ideas into reality
during inNOWvate, the supply chain sector's
leading interactive innovation event!
7th May 2020: inNOWvate European Supply Chain Event 2020
Due to government restrictions, arising from health & safety measures around COVID-19, we sadly announce that inNOWvate Supply Chain Event 2020 on May 7 cannot take place in its current international form. At the moment we are busy discussing different alternative options with our partners, keynote speakers and all other parties involved.
If there are any questions you can contact us for more information.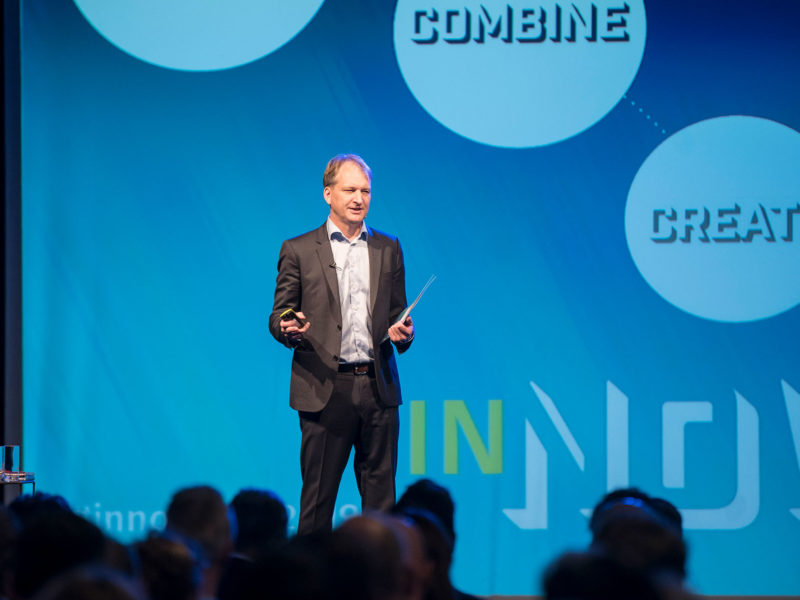 We're living in the 'Experience Economy' nowadays. Shops can only survive if they offer an experience; consumers go online if all they want is convenience. For example, Siemens has opened a 'house of inspiration' in the Netherlands where potential customers can try out kitchen appliances before they buy. So why are most supply chain conferences … Read More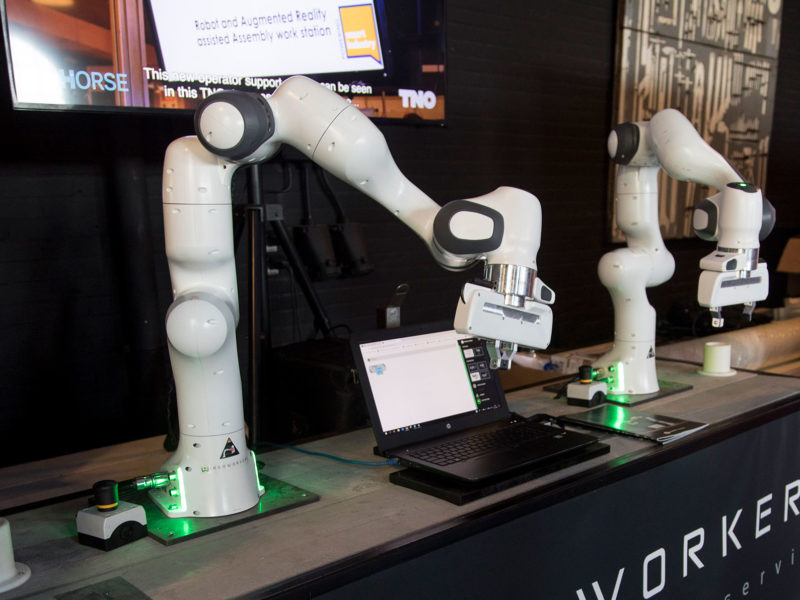 At inNOWvate there are plenty opportunities to listen to knowledgeable speakers talk about innovation and to meet with start-ups who gladly pitch about their solutions. Recently the first names of speakers have been announced by Supply Chain Media. You can find more information about the presentations in the programme posted on the inNOWvate website. Supply … Read More
International keynote speakers
The aim of this contest is to promote and develop the entrepreneurial creativity and innovation of start-ups and university spin-offs for companies in the supply chain. The winner will receive a custom-made marketing campaign in the print and online channels of Supply Chain Media, in the shape of a one-year Platinum Partnership (worth €40,000 in total).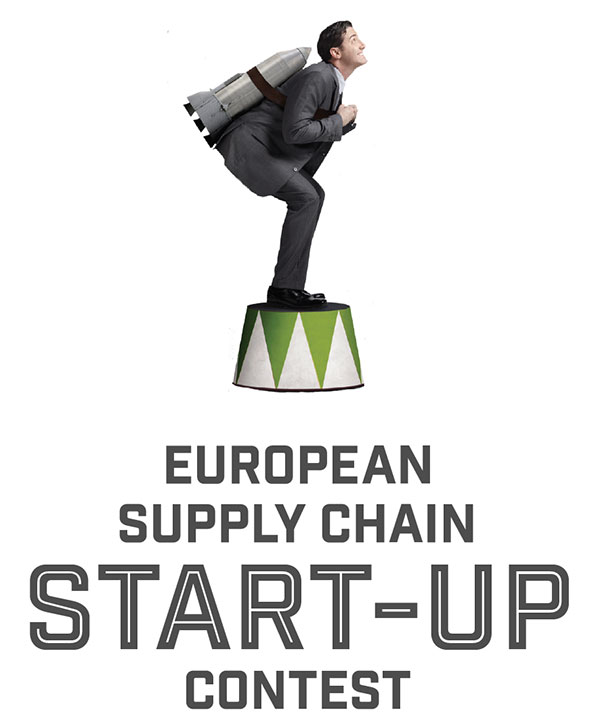 Visitors, partners and keynote speakers about inNOWvate:
Jeroen Bolt
Epic Drive
"The inNOWvate event was both inspiring and energizing. Thanks Martijn Lofvers and team for gathering so many start-ups, scale-ups and speakers. Big shout out to Sean Culey for presentating his analysis of the accelerating technological developments and actionable advice."
Marc Bender
Vuelta (Anaplan partner)
"Exciting day wednesday at the inNOWvate event with our colleagues from Vuealta and Anaplan. Great to meet Supply Chain professionals from across the Netherlands. We had interesting conversations on their planning & forecasting challenges and how Connected Planning by Anaplan can support them. Enjoyed interesting speakers Carlos Cordon, Janet Godsell, Sean Culey and Dr. Dirk Holbach!"
Esther Gons
Founder and Managing partner NEXT Amsterdam 
"It was a high quality set of startups at a high quality day. Enjoyed the pitches and the Keynotes as well as the knowledge together in one spot with all of the attendees."
Pro Alliance
"Bravo Poirot and fellow inNOWvate train passengers for your inbound victory 👏 Here's to Communication, Collaboration, Single Source of Truth and Data Visibility 👊 …The only question is… When & Where will the next supply chain murder take place? Thank you Supply Chain Media BV for providing the perfect crime scene!"
Willemijn Potjer
Global head of Supply Chain Capabilities at Danone
"Sean Culey: Thank you for the incredible interesting view on the digital transition we are in and more important that not only we should put the hashtag#consumer in the middle but that we have to read his mind and act! And Martijn Lofvers what a great event InNOWvate was. I enjoyed every minute. Now find a robot to read this book:-)"
Dr. Dirk Holbach
Corporate Senior Vice President, CSCO Laundry and Home Care, Managing Director Henkel Global Supply Chain B.V.
"Connect, combine, create …. congratulations to Martijn Lofvers, Marysa Vos and team for an inspiring event in a very special place …. have a look and join the next edition 2020."
Beth Morgan
Founder & CEO at BOOM!
"A huge thank you to Martijn Lofvers and the team at Supply Chain Movement for a great InNOWvate supply chain event yesterday in Amersfoort in the Netherlands. It was a first for me on two counts: firstly, presenting in a train carriage (quite frankly, this should be on everyone's professional bucket list) and secondly, talking about how diversity drives innovation on behalf of boom!, the global community for women in supply chain. I had a superb audience who totally got on board (uh oh, pun central) with the participation aspect – when asked to share ideas on innovation in supply chain with their neighbours, they didn't want to stop!"
Marc van Pruijssen
Director Supply Chain at Amway
"An inspiring day @InNOWvate on May 22: are you a lemming or a supply chain leader? How diversity can drive succesful innovative leadership in supply chain."