How to improve inventory with Supply Chain Tactics?
Name: Jan Kraaijeveld
Job title: Sales & Business Development at Slimstock
In this session you will learn how to translate business strategy to operational inventory management. Examples of this tactical decision rules, such as when do I put an item in stock? Based on which criteria do I create an ABC? And how can I differentiate on service level? We also show how you develop the right knowledge in your company and ensure that teams improve continue
Driving sustainable change and value through S&OP
Name: Prof. dr. Bram Desmet
Job title: CEO at Solventure
During this session, Prof. dr. Bram Desmet will emphasize the benefits of crucial, yet often overlooked elements within an S&OP process like segmentation and product management. Only by aligning all elements you strengthen the S&OP process and let it become the heartbeat of your business. Join this session if you want your process to be more than just a plan of volume & value.
Visibility & Connectivity Track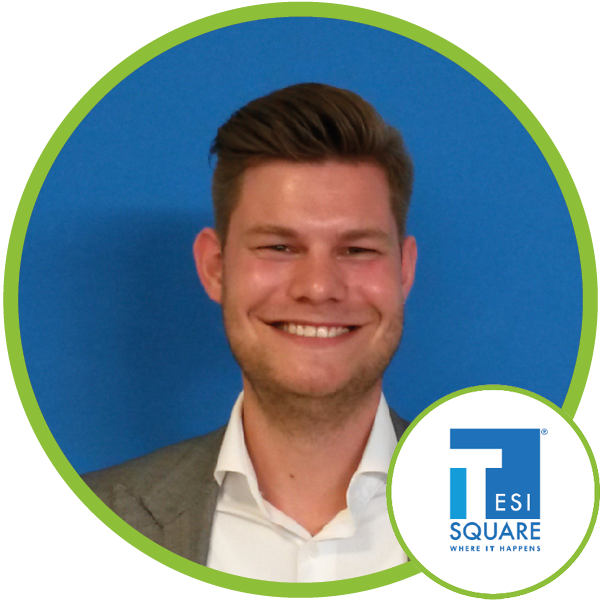 Visibility E2E as key-drivers to detect risk in supply chain processes
Name: Wouter Vleugel
Job title: Project Manager
This session is focused on explaining how the visibility can support supply chain managers to reinforce their capability of remodelling the supply chain when a disruption occurs, reducing the negative impacts linked. In some cases, companies do not have a comprehensive understanding of such risks across their network and multi-enterprise platforms are important tool to perform this challenge. Discover how during this section!
Asset tracking in your supply chain
Name: Jeremy Linders
Job title: Business Development Manager
Missing Crates, bins, trailers, containers, tools or any other assets are crucial to operations and can lead to disruptions in your production or logistics process and increases operational cost. Having visibility on the location of all assets throughout the supply chain in real-time enables you to gain control and prevent any bottlenecks. During our webinar we will present our asset tracking solution and share our knowledge about how to prevent any disruption by connecting business events or even using technologies like RFID. Zetes will also elaborate on the differences in how to gain Visibility on assets, transport, orders and products. With over 35 years' experience, Zetes focuses on optimizing complex supply chains to achieve agility, flexibility and connectivity.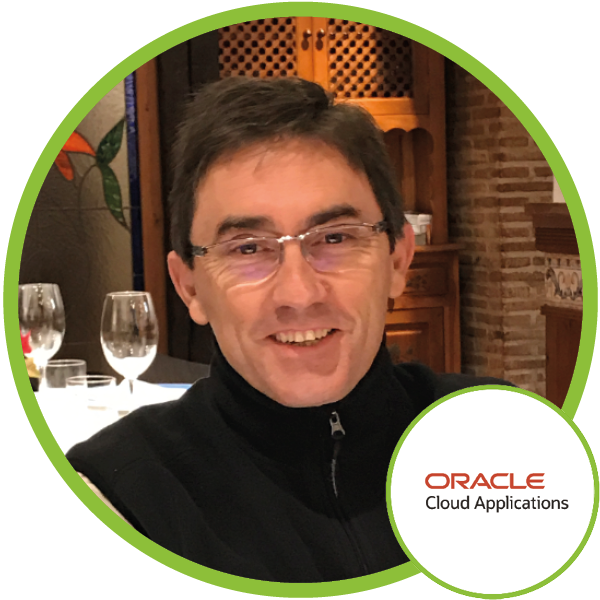 Getting to the next normal with Integrated Business Planning & Execution
Names & Job titles :  Patrick Smets, Supply Chain Innovation Strategist & Enrique Lopez-Tello, VP Industry Strategy Group
The key Supply Chain lesson of COVID19 is that when market conditions change fast, being prepared matters more than ever. Leveraging systems that support visibility, rapid decision-making, and flexible response. Because when an unexpected world event strikes, you need to work with the tools you have in hand.
In this session we highlight the Supply Chain challenges we see on a global scale, and how Oracle is helping her customers to respond to the new unique demands in this time of crisis.
Continuous innovation is central to enabling organisations to sustain business performance, whilst also avoiding the risk of gradual deterioration as disruption, complexity, and risk increase. Oracle Cloud Integrated Business Planning & Execution (IBPX) connects Finance and Supply Chain Operations to create a single end-to-end planning platform that serves the COO and the CFO alike. In addition, IBPX uses the latest advanced technologies embedded in our products (advanced analytics, in – line scenario planning, Monte Carlo simulations, AI/ML and more) to deliver net new business value to Oracle customers.  Our customers use IBPX to adapt to unexpected events that could affect their future performance.
Digital demand management: The new normal
Name: Mike Detampel
Job title: Sr. Director of Supply Chain Solutions at Anaplan
Understanding and shaping demand for products proves to be one of the most challenging endeavors for supply chain professionals. A customer-centric demand management process enables companies to identify the drivers of demand for their customers and to use demand-shaping levers at the right time for maximum profitability. Analytics are being successfully deployed today to solve supply chain planning problems, leveraging internal and external data to drive better decisions and respond rapidly to changing market conditions.
In this session, you'll learn how you can drive business value by making analytics ubiquitous and simple, enabling you to understand, anticipate, and influence demand through four lines of sight:
• Gain actionable insights from demand signals.
• Develop foresight powered by humans and machines.
• Deploy decision oversight to shape business outcomes.
• Document hindsight observations to learn from the past.