On Mount Visibility we'll explore the latest trends and technologies in supply chain visibility. Our ambassadors Descartes, AIMMS, Shippeo and Logility will share their expertise and insights on how to achieve end-to-end supply chain visibility, improve operational efficiencies, and drive business growth.
During these break-out sessions, you'll learn about the challenges and opportunities of supply chain visibility, and gain practical knowledge on how to leverage technology to optimize your supply chain. From real-time tracking and predictive analytics to machine learning and AI, we'll cover it all.
Don't miss this opportunity to network with industry leaders, gain valuable insights, and discover new strategies for improving your supply chain.
Join the tour to Mount Visibility at inNOWvate Supply Chain Event.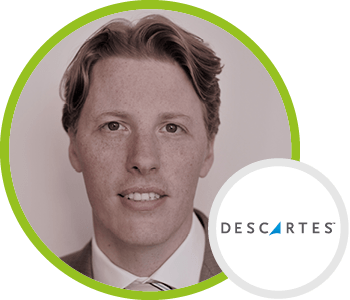 Visibility Track
1.45 - 2.05 PM CET
Where is the real value in visibility?
Speaker: Elmer Spruijt, VP Transportation Management EMEA

Visibility is a very important topic in the logistics industry the last few years but many companies are still missing reliable and also actionable insights in their transport process. Having no reliable insight into your transport is certainly an issue but what is the added value of getting an update on the location of truck carrying your load every few seconds? Or applying complex AI algorithms to determine when the ocean vessel will be getting near the port? How does that correlate with the actual time the terminal will offload your container or how does that help if your customs clearance is not ready?
Let's talk about what meaningful data is, which is reliable and actionable for the different stakeholders involved and how that data should be part of your automated communication with suppliers, carriers and customers to get the most value out of it.
Download the whitepapers of Descartes for free on Supply Chain Movement:
Transition to a more sustainable supply chain
The 4 key points to take full advantage of a TMS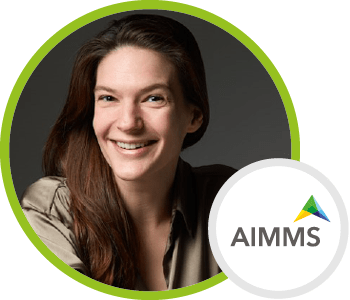 Visibility Track
2.05 - 2.15 PM CET
De-risk your supply chain network with AI
Speaker: Zoë Kokje Schouten, Business Director Supply Chain Solutions

Have you ever wondered if it is possible to rate you supply chain design on internal and external risks? With the advent of AI, this is no longer a distant dream.
AIMMS helps companies de-risk their supply chain and respond before regulations change, climate impact your assets, customer demands evolve or hidden weaknesses caught you by surprise.
AIMMS will soon launch this novelty but you can already get a sneak peek. Are you there to innovate? We are!
Watch the recordings of SCM Webinar Wednesday with AIMMS on Supply Chain Movement:
Managing trade-offs in strategic supply chain decision making
How to use scenario modelling to withstand the next supply chain crisis
Download the co-created Checklist of AIMMS for free on Supply Chain Movement: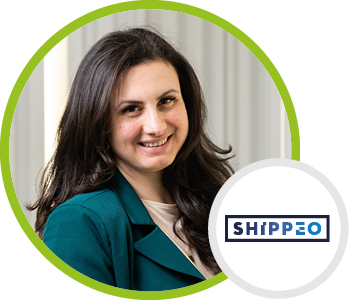 Visibility Track
2.25 - 2.45 PM CET
Supply Chain Visibility is no longer enough. What's next?
Speaker: Daria Sainani, Head of Product Marketing

Join us as we unveil the next frontier in supply chain transport digitalization. Supply chains are in a continuous crisis. Disruptions are no longer exceptions. Activities must be monitored in real-time, and new plans hatched in response. The planning and execution cadence becomes closer than ever before, challenging organizations to run higher velocity supply chains. Transportation, which is at the heart of the supply chain, has been disrupted the most. In this new world, existing solutions are no longer fit for purpose. A new system of engagement is needed and we know what it looks like.
Download the co-created Checklist of Shippeo for free on Supply Chain Movement: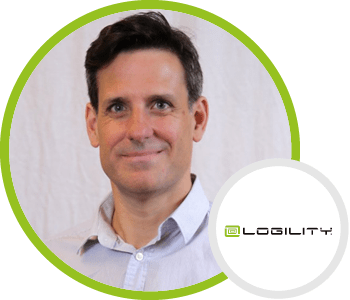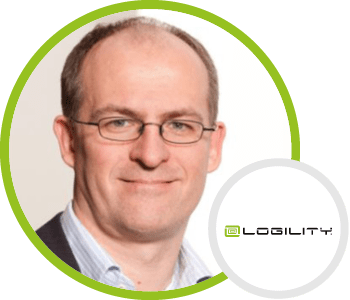 Visibility Track
3.05 - 3.25 PM CET
Beyond Visibility: Building Resilient Supply Chains
Speakers: Jonathan Jackman, SVP Europe and Hans Velthuizen, Sr. Business Consultant
Today's supply chains are being challenged to respond faster and more efficiently to more frequent network disruptions and opportunities. Implementing new technologies and business processes are common approaches to adapt and evolve faster to seize growth opportunities and mitigate risk, however global businesses must go further by continuously adjusting the fundamental configuration of their supply chains to remove complexity and enable faster, more strategic decision-making.
To optimize your supply chain network for disruptions, opportunities, and environmental impact, you need a digital supply chain platform so that you can quickly answer questions such as: Am I single sourced on suppliers? How is lead time variability affecting my inventory? Are my demand, inventory, and supply strategies optimized? Should I offshore or near-shore?
Join us to find out how having the right visibility with a digital supply chain platform allows you to address these questions and challenges in near real time for faster, more agile decision-making. You'll learn how a complete model of your network enables you to easily visualise the risk in your network, understand the levers that are impacting your inventory, explore alternative scenarios with "what-if" analysis to determine the impact to cost and service AND align your strategic and tactical planning processes for a more resilient supply chain.