TRACK THEME: SUSTAINABILITY
Join us at inNOWvate Supply Chain Event for the Sustainable Summit track, where we'll explore the latest trends and innovations in sustainable supply chain management. Our ambassadors BigMile, StoreShippers, DeliveryMatch, Responsibly, Sweep, ClimatePartner and ChainPoint will share their expertise and insights on how to reduce your carbon footprint, increase social responsibility, and drive business growth through sustainability.
During these break-out sessions, you'll learn about the challenges and opportunities of sustainable supply chain management, and gain practical knowledge on how to integrate sustainability into your operations. From sustainable sourcing and ethical procurement to circular economy and green logistics, we'll cover it all.
Don't miss this opportunity to connect with sustainability experts, gain valuable insights, and discover new strategies for building a more sustainable supply chain.
Join the tour to Sustainability Summit at inNOWvate Supply Chain Event.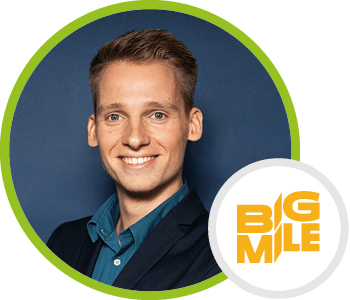 Sustainability Track
1.45 - 1.55 PM CET
Preparing your logistics operation for CSRD
Speaker: Auke Annema, Business Consultant
Measuring and reporting on carbon emissions will become mandatory from 2024 onwards. Within the recently adopted Corporate Sustainability Reporting Directive (CSRD) in Europe, large companies must report on "Scope 3" emissions, including the CO2 emissions of (outsourced) transportation.
Do you want to know how to prepare your logistics operation for the upcoming European regulations on CO2 measurement and reporting? Then join this short presentation and learn how to embed sustainability reporting in your day-to-day logistics operation.
Auke Annema, business consultant at BigMile, will share some industry examples of lowering the transport-related carbon footprint by optimizing supply chain planning. He will also talk about the next big thing: nitrogen oxide (NOx).
Download the co-created checklist of BigMile for free on Supply Chain Movement:
Checklist: Optimizing the CO2 footprint
Watch the recordings of BigMile on inNOWvate Supply Chain Event 2022 on Supply Chain Movement: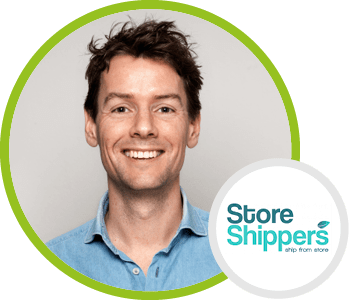 Sustainability Track
1.55 - 2.05 PM CET
How to improve conversion with dynamic sustainable last mile solutions
Speaker: Pieter van den Hoven, Founder

Customers are demanding fast & sustainable delivery options and above all.... choice. In this session we tackle the following questions:
What effect does last-mile- delivery have on ecommerce and supply chain?

How do you position last-mile delivery as a value driver?

How do you implement sustainable delivery options? 

How do you implement an omnichannel delivery strategy?
Sustainability Track
2.05 - 2.15 PM CET
e-Commerce Chain Control: no fiction, but friction
Speaker: Dr. Roland Slegers-Leijsten, Consultant, CEO DeliveryMatch

The rise of e-commerce has led to a more complex logistics chain with an increasing demand for better service, reliability, choice, and sustainability from consumers. These developments require a different approach and better chain integration. Unfortunately, logistics operations are often not taken into account when developing sales concepts, resulting in frictions in the chain and leading to higher costs, increased CO2 emissions, and reduced customer satisfaction.
A significant challenge in this regard is data and system integration in the chain. Often, the data is incomplete or spread across multiple systems, and the systems are not fully integrated. It is important that the (master) data in the chain's systems are fully filled with correct data, and an independent Chain Control Platform is developed that can retrieve, process, store and use real-time data for every transaction to plan and control the execution, monitor, and report. This can reduce frictions in the logistics chain and contribute to better service, sustainability, and customer satisfaction.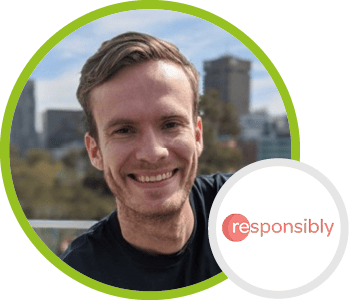 Sustainability Track
2.25 - 2.35 PM CET

Supply chain risk through the lens of sustainability
Speaker: Thomas Buch Andersson, CEO and co-founder of Responsibly
Sustainability risk management - From risk identification through data collection and assessment towards mitigation and impact.
As supply chain due diligence legislation is being passed and implemented across Europe the need for solid sustainability risk management systems has never been more urgent. Unfortunately, traditional risk management systems are not equipped to deal with the sustainability risk landscape. Sustainability risk is incredibly complicated, because it spans widely different topics all the way from social parameters such as child and forced labor to environmental parameters such as biodiversity and water pollution. The newly enacted German Supply Chain Act alone covers 17 impact parameters and the CSRD and CSDD will be even more extensive. To complicate the issue even further, sufficient risk management in each of these impact areas requires deep subject matter expertise. Where in your supply chain might there be risk of child labour? How do you assess it and perhaps most importantly, how do you ensure sufficient risk mitigation and impact? 
Luckily, you personally don't need to be the subject matter expert. You don't need to hire for it either. Utilizing data and frameworks that already exist will help you set up a stellar sustainability risk management system to comply with regulation and ultimately make an impact with your purchasing organization.
In this talk, we'll go through how you can and should leverage pre-existing frameworks set out by internationally recognized organizations to identify risk, understand the existing data landscape and where your most severe data gaps are. Ultimately, equipping you to approach the following questions:
What should you assess?

What are the risks and how severe are they?

What data should you collect and how?

How do you mitigate the risks and what level of mitigation compliance are you comfortable with?
Download the co-created Roadmap of Responsibly for free on Supply Chain Movement: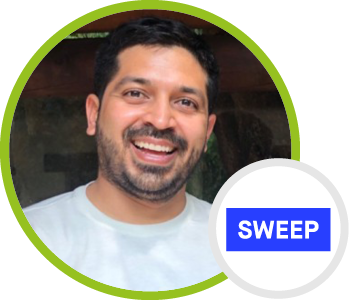 Sustainability Track
2.35 - 2.45 PM CET

How digitalization is key in reducing your supply chain emissions
Speaker: Carlos Mario Gomez, Field and Partner Marketing Director
Getting your supply chain emissions on-track may seem like a challenging task. But with the right mindset, change management strategy and technology, you can unlock new ways of engaging your suppliers. You'll also be able to take data driven decisions to optimize and future-proof your supply chain. 
On this session, we'll show you how you can directly involve your suppliers to collect, calculate, and monitor carbon data - setting joint reduction targets and driving collaborative climate action across your entire supply chain.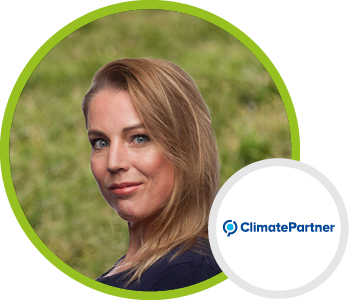 Sustainability Track
2.45 - 2.55 PM CET

Climate action.

 

A new level; embed the five steps of climate action in your supply chain
Speaker: Andrea van Zwet, Commercial Sustainability Manager
Climate change puts serious consequences and risks to our global supply chains. Talking about decarbonizing the supply chain Andrea van Zwet will advise you on how to embed 5 key steps in your supply chain that will take the value chain to the next level of climate action.
Through one of the largest emissions database libraries worldwide and the most transparent scalable data-driven solution, you can empower suppliers' climate action within a network platform. This unique solution is based on more than 15 years of expertise and 6000+ customers globally across the whole supply chain ecosystem.
Within ten minutes you will:
Build a better understanding of how to tackle and manage Scope 3 emissions
Gain high-level insights on how to engage your suppliers by using the most transparent climate action strategy label
Understand how to accelerate decarbonizing the value chain
Know how to kick-start with data-driven climate action roadmaps; achieve more transparency & credibility with ClimatePartner Certified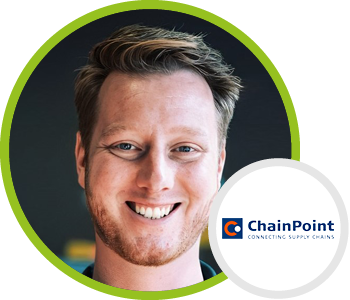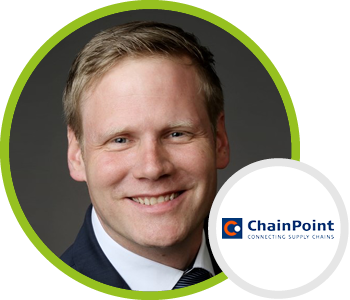 Sustainability Track
3.05 - 3.25 PM CET

Solving sustainability – why technology is paramount
Speakers: Jonatan van Groos, Manager Business Development and Alexander Ellebrecht, Business Developer
Meet Tony's Chocolonely and Closing the Loop. Two companies on a mission. Software solves a big part of their sustainability puzzles. We take you along and explain how and why that is.