On Peak Planning we'll dive into the latest trends and best practices in supply chain planning. Our ambassadors Garvis, Blue Ridge, IG&H, Oracle, Slimstock, QAD, and Chainalytics will share their expertise and insights on how to optimize your supply chain planning processes, drive operational efficiencies, and enhance customer satisfaction.
In this track, you'll gain practical knowledge on how to leverage technology and data to improve demand planning, inventory management, production planning, and more. From forecasting and S&OP to capacity planning and scenario analysis, we'll cover it all.
Don't miss this opportunity to connect with supply chain planning experts, gain valuable insights, and discover new strategies for improving your planning processes.
Join the tour to Peak Planning at inNOWvate Supply Chain Event.
Planning Track
1.45 - 1.55 PM CET

How ChatGPT changes all rules of Supply Chain Planning

Speaker: Piet Buyck
Many people are fascinated by the capabilities of ChatGPT. It allows us to interact naturally with huge amounts of information and provides answers that are easily understood and readily applicable. It's the iPhone moment all over again. Now imagine the possibilities if we combine this ease of interaction of ChatGPT with AI-driven insights that represent the relationships between the outside world and the impact on your supply chain. All information, relationships, and strategies would become available the moment they happen, all just a question away.
Piet will show real examples of how this approach will work. The journey starts with translating what is happening (customer behavior, market dynamics, and other events) and the insights of the knowledge worker into digital components and their relationships so that these can be understood by the organization.
Once these components & their relationships are captured, every person in the organization can understand these as they happen through the interaction with a ChatGPT interface, which translates the information in the form and function that are needed at the moment of the question. This interaction will be a transformational change comparable to the invention of the iPhone. All information will be readily available, and no training will be needed to interact with the application.
This is the closing piece of creating the digital enterprise, where the whole ecosystem becomes accessible and transparent, with an enhanced capability for interaction.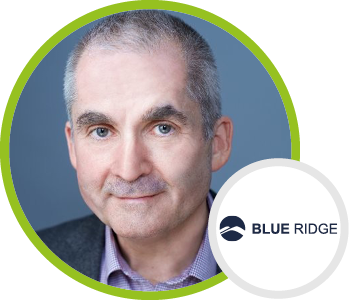 Planning Track
1.55 - 2.05 PM CET

How much more value can your supply chain process deliver?
Speaker: Sverre Rosmo, General Manager Europe

Excel is a thing of the past - especially in Supply Chain Planning.
Discover how you can do the simulation of your company's potentials - in just a few minutes!
Create your real value, efficiencies and profitability - faster than you think.
Get access to your own tailored ROI calculator now!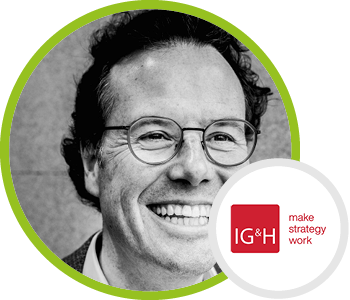 Planning Track
2.05 - 2.15 PM CET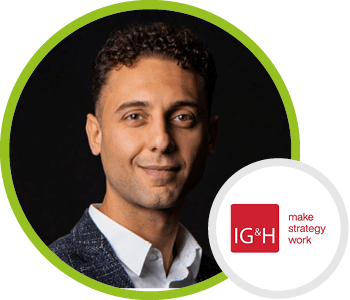 Predict, Plan, Price
Speakers:
Antoine Brouwer, Director Quantivate
Karèn Sarkisyan, Account Executive Quantivate

Optimizing operational and commercial execution in retail through a holistic approach to forecasting, replenishment and pricing with the help of state-of-the-art data science capabilities.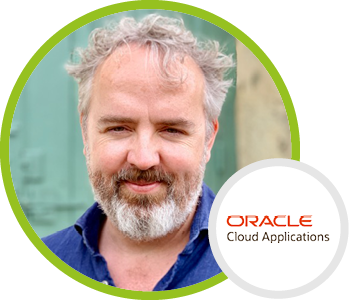 Planning Track
2.25 - 2.45 PM CET

Achieve Supply Chain Resiliency & Agility with Supply Chain Command Center
Speaker: Glen Campbell, Supply chain Strategy Director
With increasing supply and demand variability, supply chain leaders need to make big decisions faster than ever before. To stay competitive, you need to quickly detect, decide, and execute on any business condition.
Improve the quality and speed of your supply chain decision-making and get ahead of tomorrow's challenges. Enable your supply chain with a command center—powered by Oracle Fusion Cloud SCM.
Download the co-created Trend Vision Interview of Oracle for free on Supply Chain Movement:
Glen Campbell: Agility in the supply chain is key
Download the co-created Ecosystem for household products of Oracle for free on Supply Chain Movement:
Ecosystem for household products
Watch the recordings of Oracle on S&OP Selection Day 2022 "three S&OP trends" on Supply Chain Movement: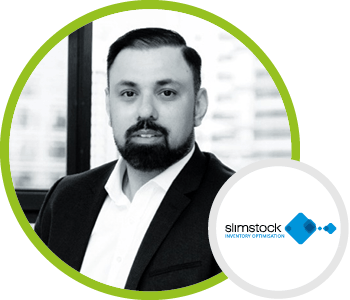 Planning Track
2.45 - 2.55 PM CET

The importance of Collaborative Supply Chain Planning
Speaker: Sandeep Walia, Chief Transformation Officer
Whilst it sounds simple, product availability is often overlooked. And yet it plays a critical role in driving positive NPS scores, enhancing CX and enabling businesses to deliver a truly omnichannel experience.
Surprisingly, businesses across the board struggle to increase availability without increasing inventory, which is both costly and inefficient.
Join this session, where Slimstock's Sandeep Walia will share road-tested, cutting-edge tactics that will enable you to
Leverage data to align your product portfolio with your customers' needs

Optimise inventory levels to minimize unnecessary working capital expenditure

Drive sales by making the right product available at the right time via the right channels
Download the Whitepaper of Slimstock for free on Supply Chain Movement:
Whitepaper Sales & Operations Planning (S&OP): from strategy to execution
Watch the recordings of Slimstock on S&OP Selection Day 2022 on Supply Chain Movement: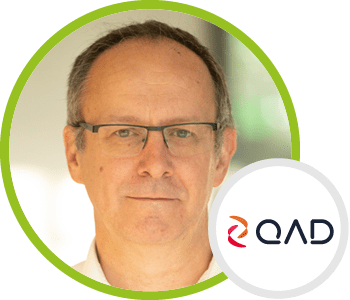 Planning Track
3.05 - 3.25 PM CET

Why Antifragile Supply Chains Love Disruption
Speaker: Ludovic Lezenven, Business Consultant
The presentation titled "Why Antifragile Supply Chains Love Disruption" will explore the concept of antifragility and how it can be applied to supply chain management. Participants will learn about the difference between robustness, resilience, and antifragility and how organizations can leverage disruption to their advantage by turning it into a competitive differentiator. By embracing multiple scenarios and testing approaches, supply chain organizations can not only survive but thrive in times of uncertainty and change.
As supply chain visibility is essential for achieving supply chain agility, running scenarios and automating operations enable organizations to respond quickly to disruptions and changes in demand. By monitoring operations in real-time and making informed decisions, organizations can optimize their supply chain processes and build a more antifragile organization.
We will also delve into specific solutions that can help organizations build efficiency and sustainability in their supply chains, including Digital Supply Chain Planning (DSCP), external collaboration with customers and suppliers through Supplier Relationship Management (SRM), Demand and Distribution (D&D), and Digital Commerce (DC), as well as Global Trade and Transportation Execution (GTTE). By adopting an antifragile approach and implementing these solutions, attendees will leave with a clear understanding of how to create a competitive advantage from disruption and build a more resilient and agile supply chain organization.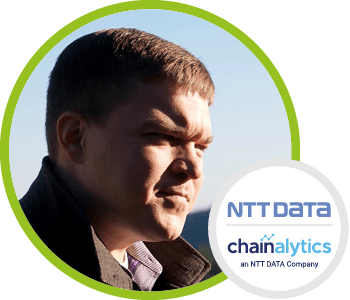 Planning Track
3.25 - 3.35 PM CET
Top 5 real-life Machine Learning use cases
Speaker: Sami Salminen, Director Integrated Demand Supply Planning

AI/Machine Learning has been in the hype curve for some time now. In the larger population, outside of SCM, novel use cases like generative AI/ML solutions ChatGPT for text and Midjourney for visuals have truly rocketed ML to daily discussions and media cycles, both in personal tiktoks and in professional life. 
Either of them is not very practical in SCM, but behind the hype scene, Machine Learning has become almost a must-have or at least something to always consider when doing Supply Chain Planning or any prediction-oriented supply chain analytics process. It could be as simple as predicting if this CRM opportunity will convert into an order (and thus I need to prepare materials and capacity for it), or it's likely this delivery will be late and I need to react now and in longer term I need to have higher safety stock, or more complex cases like promotion forecasting or using unsupervised machine learning for pricing/costing planning. With modern tools, ML has become a "business analyst" tool similar to Excel, it is not a domain of IT or PhD Data Scientists anymore. Chainalytics can provide continuous Machine Learning - as - a - Service, one-time Studies and general consulting around AI/ML with a wide variety of proven use cases. Top-5 cases we have delivered are:
Will this CRM opportunity convert into an order? (binary classification)

Where do I need to have my rescue department resources located at any time (traditional statistics together with predictive ML models to understand the features driving house burns)

What is the sales lift for this promotion next fall? (regression)

Is this quality ok, are there scratches we should identify and stop from sending to customers? (multi classification)

What should be today's pricing in this convenience store in this location for this new never-sold-before chocolate bar (unsupervised clustering)
Download the co-created checklists of Chainalytics for free on Supply Chain Movement: