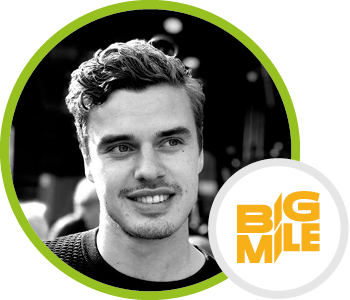 Saving costs decarbonizing the supply chain
Speaker: Sven Poot, Business Development Manager at BigMile
Sven Poot, business development manager at BigMile, will share best practices and industry examples of lowering the transport-related carbon footprint by optimizing supply chain planning.
About BigMile
Fact-based data are essential to give you the insights you need to be successful in logistics operations. BigMile's innovative solutions deliver these insights – whether you are dealing with transport by road, rail, water or air. Big Mile™ is a Supply Chain Intelligence company focussed on transport and logistics. It delivers the means to measure and significantly improve transport performance. Big Mile™ leverages innovative, yet proven, technology to deliver full alignment across the supply chain, insight in genuine results of (CO2) improvement programmes and overall cost optimization. Ranging from simple localized logistic moves all the way up to complex (international) supplychains with multivendor models and a high rate of subcontractors.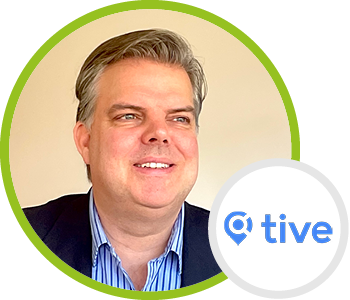 Key Challenges in Fresh Grocery & Supermarket Supply Chains

Speaker: Paul de Haan, Sales Director BeNeLux
When it comes to the challenges inherent with supply chains for perishables, spoilage is the greatest fear. The inability to track a shipment's location, temperature, humidity, and other factors in real time while in-transit results in significant losses annually. In fact, some grocery retailers estimate that $18 billion in food arrives at their stores spoiled and unusable. Stop the madness. Real-time visibility.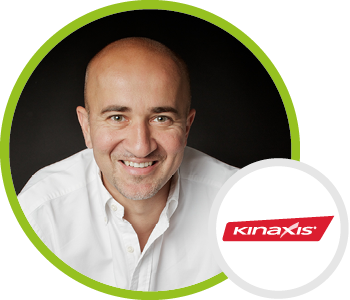 T

he meaning and value of concurrent planning



Speaker: Jim Bralsford, Sr. Director, Industry and Solutions Marketing
Jim will offer insight to the challenges of sustainability within supply chains; the meaning and value of concurrent planning; how concurrency improves supply chain transparency; and why that is better for sustainability.
Jim Bralsford is a 25-year servant of the logistics and supply chain industry. Jim has spent time living in Asia and Europe in wide reaching leadership roles across sales, solutions, go to market/industry strategy and thought-leadership; in global logistics and supply chain solutions providers. Outside of work, Jim enjoys being at home with his family near Bath in the UK. It's a busy house; with 2 early teen kids and a couple of Labradors there's always something going on. Jim enjoys several hobbies – his passion for music, playing drums; and transportation, particularly railways.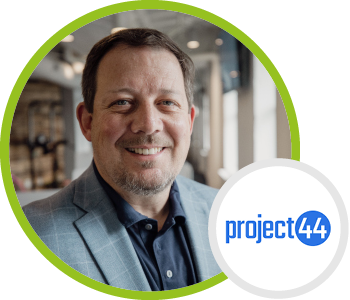 You can't fix what you can't measure | the importance of visibility
Speaker: Bart De Muynck - EVP/Chief Industry Officer at project44
The events and conditions from the last 24 months have accelerated the digitization of supply chains. In order to better monitor disruptions, as well as to provide leaders with better insights, organizations are increasingly adopting visibility in their Supply Chains.
Companies are looking at visibility tools to get access to all the data in the ecosystem that provides them with clear KPIs to manage their businesses. They started focusing on transportation data as that is a key area of concern. Their current data is often incomplete or not accurate with overall low data quality. In many cases this results in a lack of insights into the data to drive intelligent decisions or possible process automation. Visibility solutions not only bring the networks that feed the data, but also the intelligence to create "High Fidelity" data.
In this session, Mr. De Muynck will discuss the role visibility is playing in Supply Chains and specifically in Transportation and how companies should look at using these capabilities to improve their Supply Chain performance.
About the speaker
Bart De Muynck is a logistics industry expert with 30 years of supply chain experience. He spent the last 8 years at Gartner, as a VP of Research focusing on logistics strategy, delivery processes and innovative technologies that impact transportation. Prior to Gartner, he has 20+ years of supply chain, logistics, and technology experience across North America and Europe, working for shippers as well as 3PL/asset based companies including PepsiCo, Elemica, Penske Logistics, GE Capital, EY and more. Recently Bart joined project44 as the Chief Industry Officer to drive thought leadership, support the strategy and support current and future customers.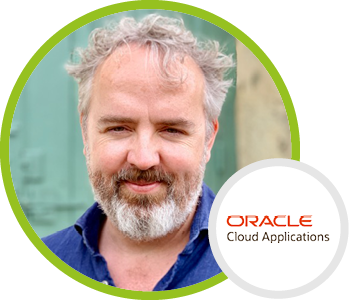 IBPX

Speaker: Glen Campbell, Supply Chain Strategy Director
Passionate about supply chain planning with 21 years' experience in the SCM industry. Integrator between business needs and technology solutions. Industry expert in the fields of Supply Chain Planning with specific focus on Demand Planning, S&OP and Integrated Business Planning.
IBPX provides end to end planning capabilities for companies that allows them to align on their long, medium and short term performance goals. IBPX transforms plans into execution and monitors this execution near real time to detect unexpected events using IoT, AI and prescriptive analytics then, IBPX provides what-if analysis on these future scenarios and evaluate the alternatives to maintain or improve the Company business targets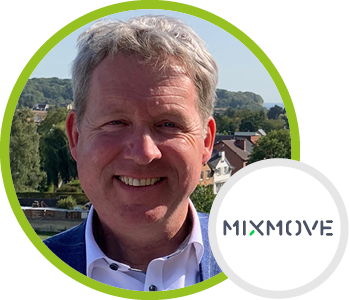 Sustainable Logistics - Your Journey to Zero Emissions

Speaker: Arjan Kerkhoff, Sales director for the DACH region
72 percent of all shipping in Europe is road transportation, and 20 percent of the trucks are empty, while the rest are half full. Global freight transport doubled during the last decade and will continue to grow rapidly in the upcoming years. This development leads to congestion and jam on the road and rail, delays at sea- and airports and accelerated pressures on transport infrastructures. This fact increases the cost of transporting goods, services and the power of humans. In addition environmental pressure associated with transport, such as noise, air pollutants and greenhouse gas emissions, is now finally gaining public attention.
MIXMOVE logistics software can significantly reduce these impacts and the associated costs for companies. Artur Alves, VP Customer Success, will elaborate on the journey to Zero Emission, based on intelligent data collaboration. He will explain how MIXMOVE proposes operational measures that improve the efficiency of goods distribution, reduce energy consumption and emissions from freight vehicles, and contribute to the overall efficiency of supply chains. MIXMOVE´s goal is to protect the climate by reducing our customers' emissions.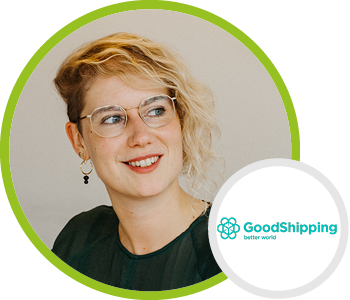 How to decarbonize your freight emissions
Speaker: Katarin van Orshaegen, Commercial Manager Goodshipping
The adoption of CO2 emissions reduction solutions is accelerating globally, but the maritime supply chain is seriously lagging behind. We will explain how to make it easy to take action today and reduce CO2emissions in your supply chain.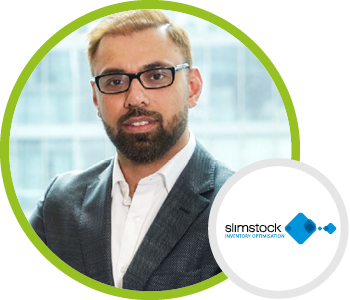 For your S&OP Transformation Journey, Technology is just an Enabler

How to transition from "doing the things right" to "doing the right things"
Speaker: Sandeep Walia, Chief Transformation Officer
Technology can complement the Governance needed for running holistic S&OP Process …. but cannot substitute for it. Sandeep will share the "Key Success Factors" for implementing a successful S&OP in your organization.
About the Speaker
Sandeep has 17+ years of Senior Supply Chain Leadership experience working for Global Leaders such as L'Oréal, Adidas, Sephora-LVMH and proven track-record of designing and leading S&OP Process across EMEA and APAC.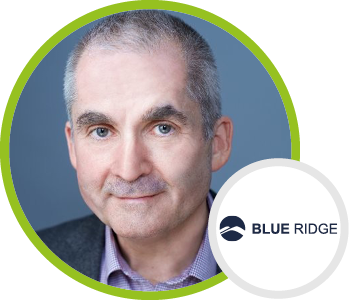 Grilstad's benefits of best practice Supply Chain Planning and S&OP
Speaker: Sverre Rosmo, General Manager Nordics of Blue Ridge
In this breakout session, Sverre Rosmo will present the Grilstad Customer Reference case on how Grilstad, a leading producer of meat products in Norway,is using the Blue Ridge Supply Chain Planning and Sales & Operations. Grilstad is one of Norway's largest producers of meat products. "Having a best practice S&OP process in place is a vital strategic initiative for us," said Jørgen Nicolay Wiig, CEO, Grilstad. "We felt that the solutions from Blue Ridge, who already show impressive results in other Norwegian companies, would bring us into the elite division competitively. "Planning production in a food processing company is a complex and fast-moving target," said Terje Kløver, food retail supply planning manager, Grilstad. "We are dependent on having all of the steps in our production process totally in sync, and at the same time considering shelf life, capacity and inputs from the sales organization. Blue Ridge handles all of this complex planning in one integrated solution and we are very much looking forward to reaping the benefits in our everyday planning." Don't miss out on the opportunity to understand how Blue Ridge next to Wholesale & Distribition also supports manufacturing processes.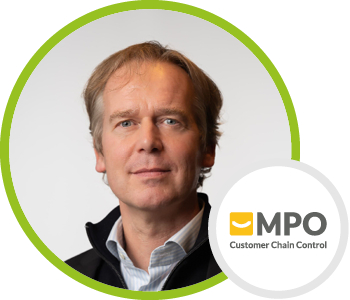 Why Prioritize Supply Chain Visibility?

Speaker: Dr. Martin Verwijmeren, CEO
As the supply chain continues to evolve and digitize, real actionability and holistic visibility is more possible than ever before. But, in a recent survey of supply chain stakeholders conducted by Supply Chain Dive's Brand Studio, only 14% of respondents said they had all the tools they needed to facilitate supply chain visibility. With supply chain visibility significantly impacting operational excellence, profitability, and the customer experience, industry leaders who prioritize visibility will see incredible returns on their investment.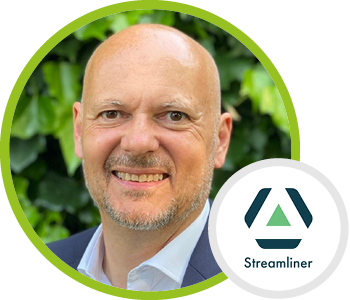 Discover how you get order visibility and stakeholder collaboration across your supply network … Supply Made Social.



Speaker: Kris Van Ransbeek, Chairman
Supply chains have been digitalised, via different functional systems like ERP, WMS, TMS etc… However, this digitalisation has led to functional data islands at company level. Supply chains are by definition 'cross-enterprise', but the digitalization of these connections is today limited to file-transfer, EDI, vendor portals or Email. Fragmented and point-to-point. On Streamliner information is shared and communication happens, to plan and deliver your orders. Learn of how easy it is to engage your total entire supply base and capture the benefits of inbound monitoring with Streamliner.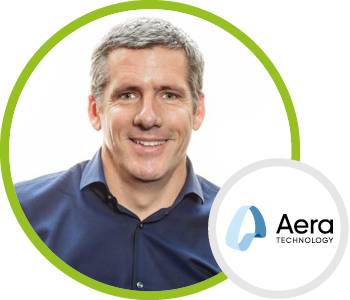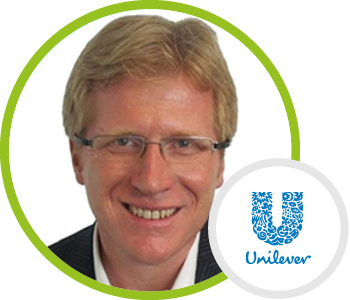 Future Fit Supply Chain decision making at Unilever
Speakers: Gonzalo Benedit, EMEA General Manager at Aera Technology and Olivier Carnet, EVP Supply Chain Excellence and Transformation at Unilever.
In an ever-changing world of frequent disruptions and constantly shifting consumer preferences, supply chains can no longer rely on historical approaches to predict and plan. 
Join our session to find out more about how Unilever, one of the world's largest consumer goods companies, is transforming their supply chain with Decision Intelligence, as they seek out faster, more efficient and more sustainable ways to react to this challenging environment.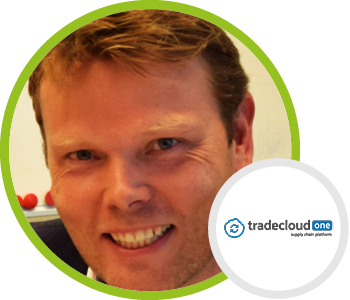 Creating a predictable supply chain
Speaker: Tonnis de Boer, Co-Founder and CEO
Tonnis will talk about creating a predictable supply chain. How to collaborate with your suppliers to avoid disruptions, achieve 'zero touch' order handling and get real time insight in exceptions. Tonnis gives some practical examples based on users of the Tradecloud One platform.
Tradecloud One is the supply chain platform of choice for many fast growing manufacturing, wholesale and retail companies. Customers rely on Tradecloud to make their global supply chain more predictable, automate operational processes and focus on exceptions. Tradecloud serves customers including Alfen, Damen Shipyards, Gazelle, Eriks, Eichholtz, Quooker, Moba, HBM and Tobroco.